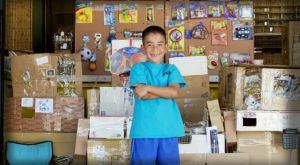 Do you remember when you were young and had all sorts of thoughts and adventures that nobody else could see? We all had so much imagination and their were no limits to what we could and couldn't do. In fact, we couldn't even understand when an adult would say "you can't do that" or "that can't be done." We would reply with "why not?" which would bring out frustration and confusion in the adult to say, "that's just the way it is."
Is it that way though? Can't we get farther in most disciplines if we don't adhere to the rules? Some of the greatest discoveries and inventions throughout history didn't come from those who had been studying those subjects and following the common rules that other scholars had laid in place. Most problems need a fresh look. Someone that doesn't know the rules so they can ask the real questions about why it has to be this way.
This goes along with our own passions and careers. Do you work in your passion? Do you know what your passion is? It took me a while to figure out what mine was. Once I knew, I realized that I had always had some semblance of it in my jobs, but not enough. Now, I won't work outside of my passion. I love how freeing it is to please my inner child, even if it is out of step from the mainstream ideas.
Caine's Arcade
This is an inspiring story of a young boy who didn't have any limiting thoughts about building what he wanted to build. Luckily he had the support of his father to follow his imagination. This is testament to the fact that we should surround ourselves with people who truly care and support us. If anybody tells you "no, it can't be done," you might consider not being around them while you pursue that idea.
What great adventure or dream has your inner child been trying to get it out? Are you willing to follow that dream?
Learn more about Caine's story.